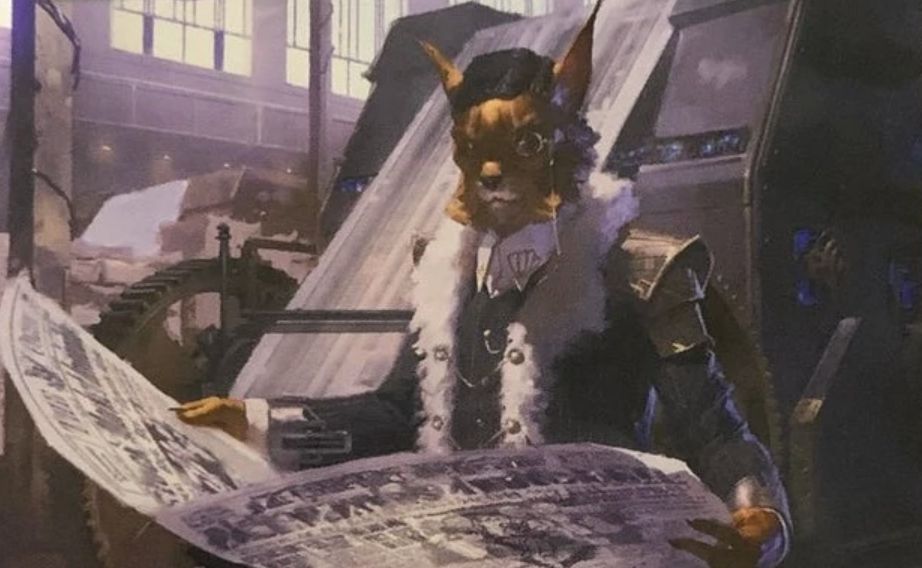 September Updates
by Game Haven
We're bringing in the new month with a new blog post!
First up, we'd like to make an announcement about a change in our prices.
Over the past year, the costs of goods, transportation, and manufacturing have increased significantly everyone across nearly every industry, that includes Wizards of the Coast. With prices increasing for them to produce Magic the Gathering, that means the cost of keeping it in stock is as well. We've done our best to keep the scope of the price increase as narrow as possible but in order to keep our shelves well stocked for your pleasure, we have to update our prices. 
Here is a quick breakdown:
Standard Draft Entry:

 

$20

 

instead of $15
Constructed Formats Entry:

 

$10

 

instead of $6
Commander League Entry:

 

$7

 

instead of $5
Converting prize packs to store credit:

 

$4

 

per pack if used immediately or saved for later
Now to our event line up.
 We're back in one of our favorite planes with the new set Dominaria United, visiting some familiar faces with a prerelease. We'll be hosting 5 events, entry for each is $35 per person with set booster packs as prize support! Dates are Friday @ 7pm, Saturday @ Noon and 5pm, Two-Headed Giant on Sunday @ Noon, and finally a regular sealed on Sunday @ 5pm.
To celebrate the 30th anniversary of Magic the Gathering, we'll be handing out special promos to people who preregister. For each event you preregister for, while supplies last, you will receive one (1) of three (3) promo cards, Serra Angel, Ball Lightning, and Fyndhorn Elves (German). 
We'll also be celebrating the official release date of
September 9th
with a draft of the new set
@ 7pm
. Entry fee is
$20
.
September
4th @ 1pm
, we'll be hosting our last prerelease for 
Pokémon - Lost Origin.
If you've missed the previous events, now your chance to compete!
Tickets are still available on our website here.
  Booster boxes will be available for purchase
September 5t
h. Lost Origin is officially released
 

September 9th
where you'll be able to purchases singles from the new set.
We will also be hosting an unboxing video, on our
Facebook
page for 
Pokémon - Lost Origin
on
September 5th
,
featuring community member
Joseph Sheridan. He
will be opening a large amount of
Lost Origin Booster
packs on our page so be sure to check it out to see what cool cards this set holds.
September 10th @ 2pm
we're hosting another
D&D Beginner's Campaign
!
This event is already filled up but if you or a friend are interested in learning D&D, don't worry! Our next
Beginner's Campaign
will be
October 8th @ 2pm
. 
This event is tailored to inspire young creative minds, all ages are welcome! Each new player will be welcomed with a set of free dice! This event has limited seating so be sure to stop in or give us a call to sign up.
This month we also have the return of our
 

Ladies Magic Lounge

 
on
 

September 14th!
Last month's Ladies Lounge was so fun, we're ready for another one! From 
7pm to 10pm
, you can enjoy a night of fun and make new friends! Be sure to bring your magic decks. If you don't have one, or would like to try something different, we'll have a few available to borrow. This event will be run by our Assistant Manager, Sham! The private room in the back is reserved for this event so we have a limit of 7 people. Please call ahead to reserve a spot.
And let's not forget our regularly scheduled events.
On Mondays @ 7pm we have Monday Night Modern for $10.
3 rounds of Modern, each 50 minutes. 
3-0 gets 5 Draft Booster Packs, 2-1 gets, 3 booster packs, and everyone else gets 1! 
Packs can be converted to store credit for $4/pack.
We also have cEDH on Mondays @ 7pm for $10 
Enjoy 3 rounds of cEDH, each 70 minutes, with pods of pods of 4 (may vary based on attendance). We allow up to 5 playtest for cards $500+. This is NOT a sanctioned event as playtest cards are allowed. Participants get one pack for participating and an additional pack per win. Packs can be converted to $4 each in store credit.
Tuesdays @ 7pm
we have 
Pokémon Standard
for
 

$10! 
We will not allow Lost Origin cards to be used until after the official release date,
 

September 9th. 
If there are enough players, we will break it up into age divisions. 

​

3-0 gets 5 booster packs, 2-1 gets 3 booster packs, and everyone else gets 1!
Wednesdays @ 7pm  we have our Weekly Wednesday Draft. Prices vary depending on what we have scheduled. Standard sets are $20 for entry with draft boosters as prize support. Be sure to check the calendar on our main page to see what's scheduled.
Thursdays @ 7pm we have a crowd favorite, Commander League!
Entry fee is $7. 3 rounds of Commander in pods of 3-4, 70 minutes each. The 1st round will be done full random, but the 2nd & 3rd round will have a Winners' Pool and an Underdogs' Pool the pods will be randomized from. Whomever gets the most points from Council's Judgement will get $30 in store credit (ties going to the player with the lowest overall points) If you are a new player, be sure to put the name down of whoever referred you to our event so they can get points! The point sheet for this month can be found here.
For Friday Night Magic we have two events scheduled! We have Draft and Pioneer @ 7pm.
Entry for Draft varies depending on what is being drafted. Standard sets are $20 with draft booster packs as prize support.
Join us for 3 rounds of Pioneer, each 50 minutes. 3-0 gets 5 Draft Booster Packs, 2-1 gets, 3 booster packs, and everyone else gets 1! Packs can be converted to store credit for $4/pack.
Saturdays @ Noon we have Standard for $10.
With Dominaria United coming out, 4 sets will be dropping off; those would be Zendikar Rising, Kaldheim, Strixhaven, and Adventures in Forgotten Realms. Stop in to grab some singles to spice up those decks!
And Finally on Sundays we have
Open Play
and 
Pokémon Club!
Though everyday is Open Play, you can stop into the store to meet other members of our community and join in a few games, from Magic the Gathering and Pokémon , to boardgames and Warhammer! 
Pokémon Club starts @ Noon. Stop on by to meet other members of the community, trade cards, and join in on games!
Can't wait to see you this month!