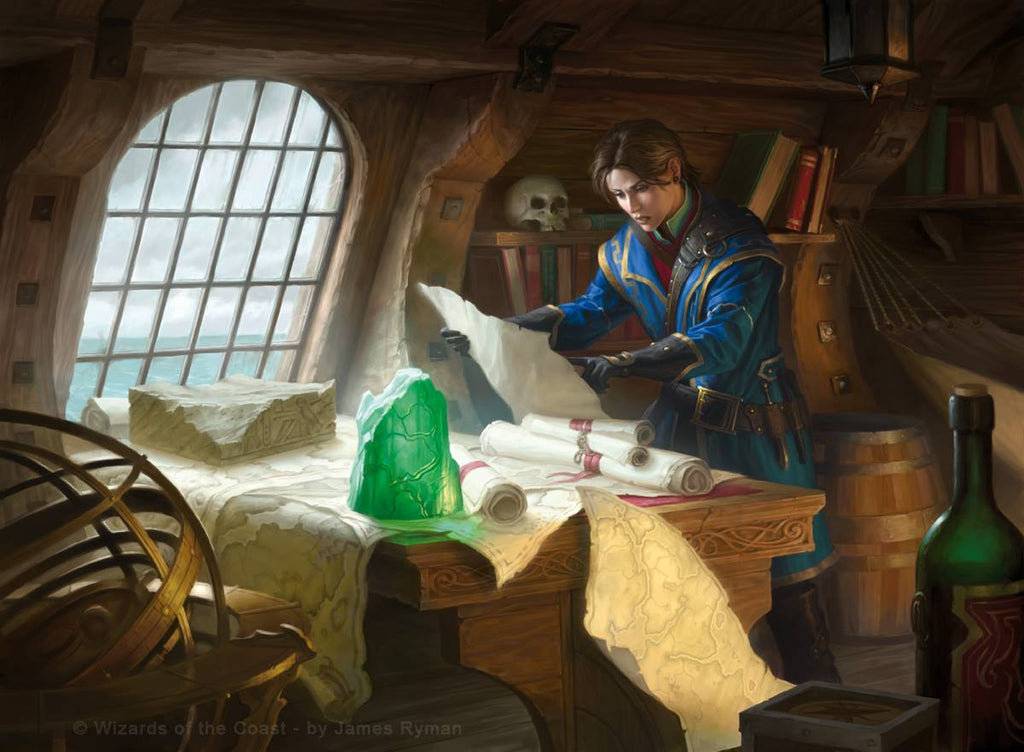 October Updates
by Game Haven
Greetings, game enthusiasts! As we step into the vibrant month of October, we're thrilled to present an action-packed schedule that's bound to keep you entertained. But before we dive into the exciting details, we have an important announcement to make.
Reduced Hours for Employee Appreciation: October 16-19
In our commitment to supporting our hardworking team members, Game Haven will be operating at reduced hours from October 16th to October 19th. During these days, we'll open at 5pm and close at 11pm. This is part of our ongoing effort to ensure our staff gets the well-deserved breaks they need, and we appreciate your understanding. This practice will continue 2-3 times a year to show our dedication to our amazing team.
Introducing the Lorcana League!
First up, we're excited to introduce our new weekly event, the Lorcana League! Join us every Friday from 6 to 11pm and Saturdays from noon to 4pm for a thrilling 12-week competition. Each league consists of 3 rounds, each lasting 4 weeks, where players can earn points to win fantastic prizes. Don't forget, you can participate on both days to maximize your weekly points. Entry is just $5 per round, and we'll distribute prizes at the end of each round (4 weeks) and the end of each season (12 weeks). Prizes include promo cards, pins, and Lore counters to enhance your gaming experience.
Pioneer Moves to Friday Night Magic (FNM)
We've made a small shift in our weekly schedule. Pioneer has now become a part of Friday Night Magic (FNM), starting at 7pm with an entry fee of $10. The prize structure includes 5 packs for a 3-0 performance, 3 packs for 2-0, and 1 pack for everyone else. Additionally, you can convert your prize packs to $4 in store credit per pack, and we'll also be handing out promo packs to add to the excitement.
Wilds of Eldraine Store Championship on October 8th
On October 8th at noon, join us for the Wilds of Eldraine Store Championship. The format is sealed with a cut to the Top 8 draft, and the entry fee is $35. The first 64 entrants will receive a promo nonfoil Tail Swipe, while the Top 8 will receive a foil Transcendent Message, and the champion will take home a textless foil Moonshaker Cavalry. Additionally, the Top 8 players and the winner will receive a nonfoil version of their promo with our Store name on it, so you can proudly showcase your achievements as one of Game Haven's top players. Tickets are available here.
Doctor Who Commander Launch Party on October 13th
Calling all Doctor Who fans! On October 13th, starting at 7pm, join us for the Doctor Who Commander Launch Party. Enjoy casual games of Commander using Doctor Who pre-constructed decks. Entry is free, and each participant will receive a promo Past in Flames (while supplies last).
Regional Championship Qualifier (RCQ) on October 15th
Mark your calendars for October 15th at noon, as we host a Regional Championship Qualifier (RCQ) featuring the Modern format. Entry is $25, with a cut to the Top 8. This RCQ is a 2-slot event, meaning the Top 2 players will secure invitations to Regionals. With fantastic prizes, including promo cards and exclusive invitations, this event promises fierce competition and thrilling gameplay. Tickets are available here.
Game Haven's Community Cube on October 25th and 27th
Our carefully curated Community Cube returns on October 25th and 27th at 7pm. Entry is just $10, and in addition to regular prize support based on your win record, players have the unique opportunity to add and remove cards from the cube. The added cards must be under $100, and if the store doesn't have a specific card or it exceeds $100, you can loan it to the cube. Please note that our Cube event can only accommodate 8 people. If you are uninterested in our Community Cube or it as become full, we're offering a Wilds of Eldraine draft for $20 with regular prize support.
Pokémon Paradox Rift Prerelease and League Challenge
Calling all Pokémon trainers! Join us for the Pokémon Prerelease for Paradox Rift on October 22nd at 1pm, October 24th at 7pm, and October 29th at 1pm. Entry is $35, and each player will receive a Build & Battle kit to construct their deck. Exciting prizes await, with special rewards for those who perform exceptionally well. Tickets are available here.
And don't forget, our monthly Pokémon League Challenge is scheduled for the 29th, immediately following the last Paradox Rift Prerelease (estimated to be around 4:30pm). Entry fees vary by age group, so make sure to check the details. Bring your decklists and prepare for intense battles with a chance to win prizes. Tickets are available here.
To stay informed about all our upcoming events, be sure to check our calendar on the main page. We can't wait to see you at Game Haven for a month filled with fun, competition, and camaraderie. See you soon!