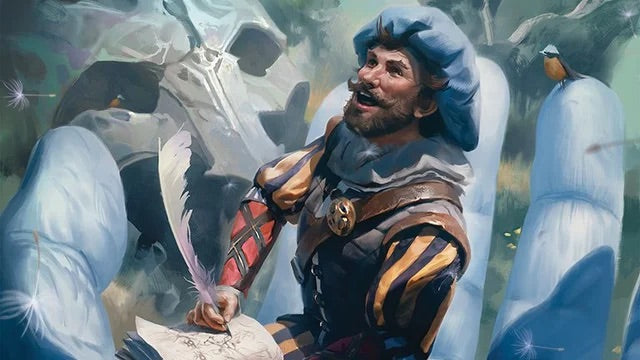 June Event Lineup
by Game Haven
With June right around the corner, we'd like to let you know what events we have planned!
We are staring the month off with a CHAOS Draft using standard sets!
Players can choose draft packs from any standard set to use. Entry is $15 with standard draft booster packs as prize support.
Get ready for the Commander Legends: Battle for Baldur's Gate Prerelease! We have one on Friday June 3rd at 7pm, two on Saturday June 4th  and Sunday June 5th at Noon and 5pm. Entry fee is $25. Tickets are available here.
Release day is June 10th. We will be having a draft at 7pm, entry free is $25.
We also have the return of Precon Battles! On June 12, Join us for the Battle For Baldur's Gate Commander Launch. Each participant must purchase a preconstructed Baldur's Gate commander deck. Compete against other players with unaltered decks. Each win gains you one promo pack. You also get a free promo pack just for showing up!
Let's not for get out regularly scheduled events.
On Mondays we have Modern and cEDH at 7pm. Modern entry is $6 with standard booster packs as prize support.
cEDH entry is $6. Players will be in pods of 4 (may vary based on attendance). 3 rounds, each is 70 minutes. This is NOT a sanctioned event as play test cards are allowed. We allow up to 5 playtest for cards $500+. Participants get one standard draft pack for participating, and an additional pack per win! 
On Tuesdays we have Pokemon Standard tournaments! This event is currently unsanctioned as Pokémon has not continued Organized Play. Entry fee is $6 and prize support will be standard pokemon packs.
Next we have Weekly Wednesday Draft. Entry fee varies depending on what set is being drafted so check out the calendar or give us a call to see what set is  scheduled.
Let's not forget a crowd favorite, Commander League! Stay tuned for the new point sheets and an announcement of our Council's Judgement Winner!
By popular demand, we are changing the day for our Pioneer tournaments. Pioneer will no longer be held on Wednesday. Instead, we are moving it to Friday at 7pm and are replacing FNM: Modern with FFNM: Pioneer.
 Entry is $6 and prize support is the usual 3-0 gets 5 draft booster packs, 2-1 gets 3, and everyone else gets 1!
We will be hosting Pro Tour Qualifier events in store. Those will be scheduled for July so check out our calendar for dates. Tickets will be available 
On Fridays we also have FNM: Draft. Check our calendars or give us a call to see what set is scheduled.
Lastly, we have Standard Saturday at Noon. Entry fee is $6 with standard draft packs as prize support.
Check back each month for updates! We aim for blog posts at least twice a month to help keep you all informed.