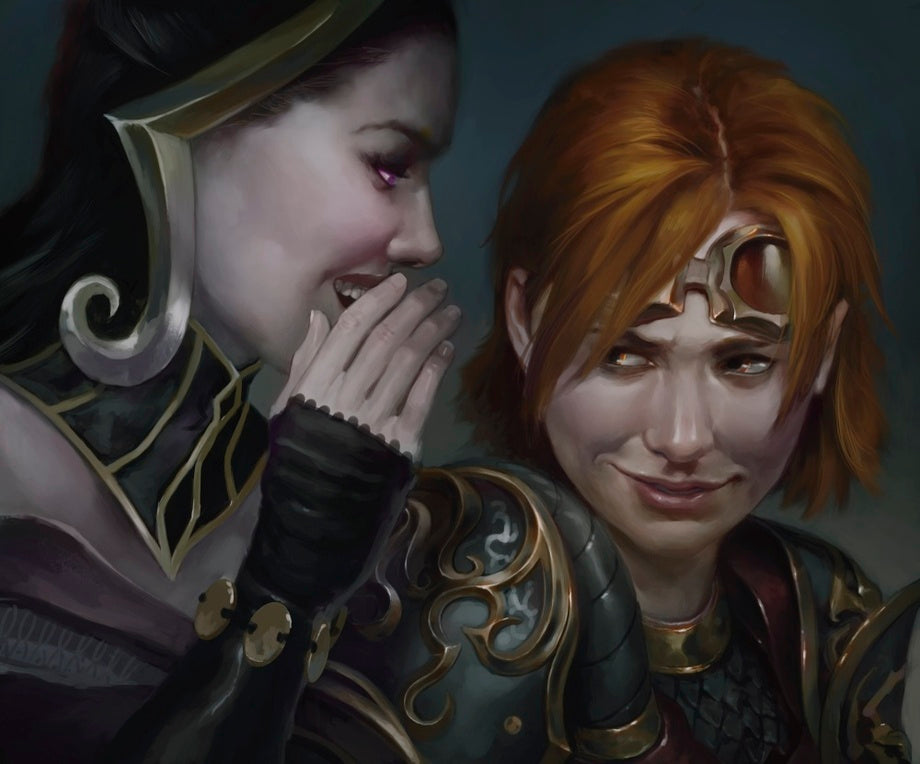 Get ready for August!
by Game Haven
Let's kick off August with an announcement on some cool new events we have happening!
First up we have the return of our D&D - Beginner's Campaign! One August 6th @2pm, we will be hosting another campaign to introduce new players to the fun of Dungeons & Dragons.

This event is tailored to inspire young creative minds, all ages are welcome! Each new player will be welcomed with a set of free dice!
Next we have an Intro to Magic event on August 14th @2pm.
If you or a friend are interested in learning how to play Magic the Gathering, this event is for you! With an entry of fee of $10, you receive 2 packs of Jumpstart that will be used to teach you the game. This is only for new players. Promos will be handed out to new players, and experienced players who bring a friend interested in learning.
We will also be hosting our first ever Ladies Magic Lounge on August 17th @7pm.
This will be the first of a monthly ladies night! From 7pm to 10pm, you can enjoy a night of fun and make new friends! Be sure to bring your magic decks. If you don't have one, we'll have a few available to borrow. This event will be run by our Assistant Manager, Sham! We'll be using the private room in the back so we have a limit of 7 people. Please call ahead to reserve a spot.
On August 21st @Noon, we have a case tournament for  Pokémon Astral Radiance!

We'll be using a whole case of Astral Radiance as prize Support. Entry is $25. Deck lists will be required so registration begins at 11am. Please show up early with enough time to fill one out or bring your own. Tickets are available for preorder here.

Be sure to get your preorders in for the next Pokémon and Magic the Gather sets!
We will be hosting prerelease events  for Pokémon Lost Origin on August 28th @Noon, August 30th @7pm, and September 4th @Noon. Tickets are available for preorder here. Other sealed product can be preordered over the phone, email, or in person.
Dominaria Untied will be released on September 9th but you can still preregister for Prerelease!
Dominaria United Prereleases will be held on September 2nd @7pm, September 3rd @Noon & 5pm, and September 4th with 2HG @Noon and a regular prerelease @5pm. We'll have special promos to help celebrate the 30th anniversary of Magic the Gathering for those that preregister. Tickets are available for preorder here. Other sealed product can be preordered over the phone, email, or in person. 


We look forward to seeing you this month!